NL24 News
১২ জুন, ২০২২, 11:49 PM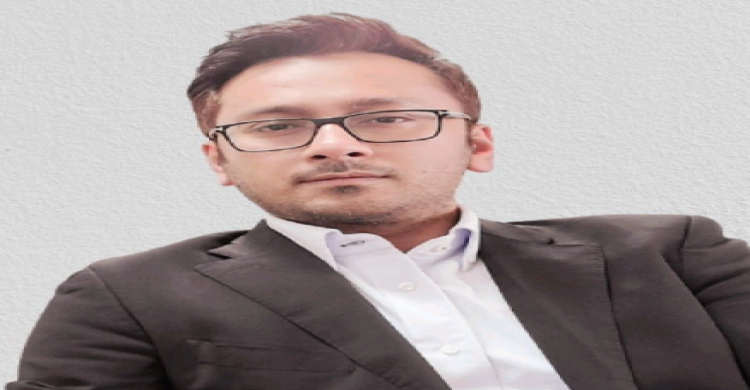 Dr Nick Barua is a unique name in the contribution of 'Japan Bangladesh friendship
Dr Nick Barua:

Dr Nick Barua is a unique name in the contribution of 'Japan Bangladesh friendship'. born on march 13,1980, after living in different countries through his childhood he lives in Japan at the moment. He completed his BSc in physics, MSc in astrophysics and he earned a PhD in Project Management. Dr Nick holds a few executive positions in the renowned engineering firm, Tele medicine firm and educational industries in Japan. he is the founder and CEO of AN inc. Most recently, he received the CEO of the year 2022 award (Japan) in the UK. he gave this interview to this online news portal with love and sincerity. the interview was conducted by Engineer Mohammad Wasim.
Q1. First of all, congratulations on the CEO of the Year 2022 award. How does it feel?
Dr Nick Barua. Well, thank you very much for the wish. It feels fantastic, and most importantly, to win as the only foreigner from Japan, representing the contribution of the foreign community in Japan. So, this makes me feel so lucky and good.
Q2. As we know that you represent various types of industries in Japan, could you tell us which are they?
Dr Nick Barua. I represent mainly three different types of industries; 1. Aerospace 2. Telemedicine, and three. Academic. The Aerospace Company that I manage in Kobe, Japan, is the subsidiary of Swift Engineering Inc., a California based Spacecraft Engineering Company, which used to make Race- cars in the '80s and won over 40 Championships. After being purchased in 1991 by Panasonic's Executive/Owner Mr Hiro Matsushita, grandson of the founder of Panasonic, Swift slowly shifted its business from building Race cars to the Aerospace business. Now Swift is one of the leading Spacecraft engineering firms in the US, working with NASA, SPACE X, Northrop Grumman, Lockheed Martin, etc. The telemedicine company that I represent as an Executive Board Director is T-ICU Co., Ltd., a Japanese company with a team of Intensive Care Specialists who provides medical support to doctors remotely, especially for the Intensive Care Unit. The headquarters is in Kobe, Japan. I also hold a few Visiting Professor Roles in a few Universities in Japan, US and Bangladesh.
Q3. What is the most exciting project that you are doing now, and if you can share a bit of information about it?
Dr Nick Barua. A few exciting projects are happening in our companies, but I cannot disclose all of them, but I can share one project that we are doing with NASA. Swift Ultra Long Endurance (SULE) offers 24-hour continuous and stable upper atmosphere operations for commercial and military surveillance, monitoring, communications, and security applications. An alternative to satellites, the 72-foot solar-powered air vehicle weighs less than 180 pounds and can safely carry up to 15-pound payloads for missions. Moreover, we believe we will be the first company to be successful in making it commercial.
Q4. Wow, that sounds so exciting. What is the timeline for this Drone to be commercial?
Dr Nick Barua. We have done a few test flights already and have been successful. Our final test flight will take place this year, where we will fly over 60,000 ft and fly it over one day. If we become successful, the commercial flights will take place in 1-2 years, which will be a game-changer for many industries.
Q5. Do you have any plans to work with Bangladesh in any industries you are involved in?
Dr Nick Barua. Well. T-ICU has already entered Bangladesh through the JICA project. I took the founder and CEO, Dr Tomoyuki Nakanishi, to Bangladesh twice in 2018 and 2019. I have a plan to join any Bangladeshi clinic or build a Japanese standard hospital in Bangladesh. Regarding Aerospace, I do not have any business in Bangladesh. Still, I hope to introduce the cutting-edge technology of our Swift in Bangladesh and work with young scientists and engineers.
Q6. Thank you so much for your time, Dr Nick Barua. We are proud and believe you could work with our young generation soon. Good luck in the future.
Dr Nick Barua. Thank you so much for having me.